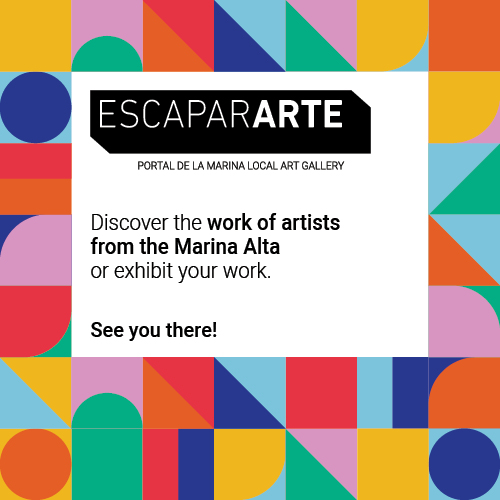 In the Marina Alta we are experts in terraces, beaches and sunshine. We are also pretty good at cooking. Our gastronomy doesn't deserve a star. It deserves a whole galaxy. We like to show you what we do, but we also like others to come and show what they do. That's why we are open to the world and we welcome anyone who wants to get to know us.
We know it, we are artists.
That's what Escapararte is all about: Putting our art in the place it deserves to be. To do this, we are adapting our unused premises to turn them into art galleries and hand them over to local artists.
Photography, illustration, drawing, painting… If it's art, it's in Escapararte.
So, if you feel like discovering great talents from our region, come to any of the exhibitions we have underway.
If your thing is to exhibit and you want us to show the world your work, just ask.
Contact our information point and we will inform you about how to book your space.
See you there!