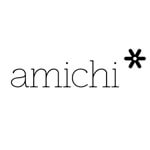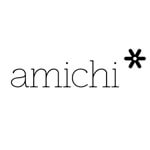 Category:

Fashion and accessories

Activity:

Fashion and accessories

Location:

Planta primera

Telephone:

966 477 590

Web:

Visit page

Code:

A24
Amichi Portal de la Marina
Are you looking for a women's fashion store in Ondara? If so, you can find the Amichi store at Portal de la Marina Shopping Centre and now you can also enjoy many more shops that you can see in this directory.
The Amichi stores were founded more than 30 years ago, when they started their journey as a family business, and nowadays it is a leader in the world of Spanish fashion, with a network of more than 160 stores throughout Spain which offer a high quality product and 100% designed in Spain. Amichi defines itself as a casual fashion brand where customers will be able to find contemporary clothing and accessories which can be worn comfortably and easily.
The aim of all of the Amichi stores is to be a coherent alternative for real women, those who like to be themselves, without hang-ups and those who feel proud of what falls outside of the standards imposed on them; which is why customers of the Amichi store in Ondara have an active lifestyle and like comfortable clothing that they can use day and night.
At the Amichi store at Portal de la Marina Shopping Centre you will be able to find dresses and jumpsuits, skirts, t-shirts, tops and shirts, trousers, jumpers and cardigans, jackets and blazers, as well as coats. You will also be able to find a large selection of accessories like scarves, bags, belts, shawls, pashminas or chokers, and much more. You will also find accessories such as shoes, ballet pumps or sandals, and everything close to home, in the Amichi store in Ondara.