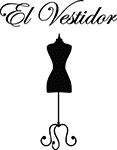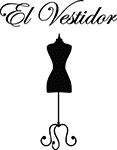 Category

Fashion and accessories

Activity

Fashion and accessories

Location

Planta baja

Telephone

965 766 709

Web

Visit page

Code

B56
El vestidor Portal de la Marina
Sometimes the best items of clothing are found in the shops that don't have a large industrial group behind them and they pay great care and attention to each detail. This is the case with the fashion store, El Vestidor, that you will find at Portal de la Marina Shopping Centre in Ondara and where its customers will be able to see real works of art in women's fashion that they won't find in other shops.
When things are made with love, it's obvious, and a clear example of this is the El Vestidor store in Ondara, where you will find brands like Pepe Jeans, EDC, Kookai and many more, which give this store a young and informal touch, aimed at a female audience who likes to wear more original items of clothing and who aren't at the mercy of the fashion trends of the masses. If you like to dress with a modern yet simple and different style, your place is in this El Vestidor boutique.
Every season they take care to renew the products so they suit the seasons and tastes of each time of year, so they introduce new collections. The items that are out of season can be bought later at a reduced price thanks to the sales periods that you will be able to enjoy every so often in this El Vestidor boutique .
Among the items of clothing you will be able to find are dresses, shirts, t-shirts, blouses, skirts and trousers, always designed with women in mind and so that you can be comfortable and elegant at the same time, always preferring functional and pretty clothing above elite clothing. If you want to renew your wardrobe at the best price, visit our stores and come to El Vestidor at Portal de la Marina Shopping Centre in Ondara