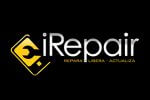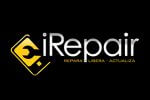 IRepair Portal de la Marina
iRepair is a mobile phone and gadget repair shop which is located in Portal de la Marina Shopping Centre in Ondara and, just as they explain, "they are not doctors, but they can save your life". And it's true that breaking your phone can mean a real setback if you use it for work or if it's not a good time to have to buy a new one.
For all of the above, the iRepair shop in Ondara is so necessary because they have a team of real professionals who you can trust to repair your mobile phone. The staff at the shop will be able to fix your phone whether it has a broken screen or the device has got wet and the issue isn't too serious. But not only that.
At iRepair they also offer the possibility of preventing these risks. How? By installing tempered glass on the mobile phone screen which will help to prevent silly breakages when you drop the device on the floor. You will also be able to buy a multitude of covers for all devices and, therefore, also prevent your phone from breaking easily.
In terms of software problems, at iRepair they also have a specialist team to carry out diagnostics of where the error is and be able to act accordingly, so the repair time is considerably reduced and, often, you will be able to leave the shop with your phone repaired not long after entering the iRepair shop at Portal de la Marina Shopping Centre. The best shops are in Ondara!