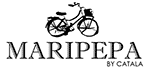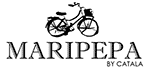 Category

Fashion and accessories

Activity

Fashion and accessories

Location

Planta primera

Telephone

647 447 210

Web

Visit page

Code

A44
Maripepa Portal de la Marina
The range of the most original women's fashion can be found at the Maripepa store at Portal de la Marina Shopping Centre in Ondara, a welcoming space where fashion, good taste and good prices go hand in hand to create a great offer in women's clothing items, with a modern, cutting edge touch which is also chic and boho.
This multi-brand store is aimed at women who want to feel unique and special, where they will be able to find fashion brands with the latest trends that have arrived from Italy, France or London. In addition, they also have a wide selection of shoes and accessories chosen especially for their customers and so that they leave the Maripepa store in Ondara with the completed look.
Among the products you will be able to find at the Maripepa store at Portal de la Marina Shopping Centre in Ondara there are blouses with floral patterns and other motifs, long dresses ideal for partying at night to a special occasion like a wedding, an awards ceremony or a communion, the shirts made with different materials so that they are always as comfortable as possible, whatever situation you are in at any given time.
In addition, another advantage that you will be able to find in this Maripepa store in Ondara is the personalised and exclusive service received by all of their customers, since the staff at the store are highly qualified and motivated to make your time in it as pleasant as possible and so you leave it having met all of your expectations.
Don't think any more about it, the best shops are in Ondara!