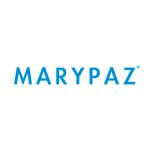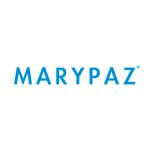 Category

Fashion and accessories

Activity

Footwear

Location

Planta primera

Web

Visit page

Code

A60 / A61
MaryPaz Portal de la Marina
MaryPaz is a shoe shop located in Portal de la Marina Shopping Centre in Ondara where you can find top quality shoes at the best price on the market, which has meant that, over the years, it has gained the trust of many of its customers and, nowadays it is one of the most famous brands in the world of selling women's shoes and also shoes for men.
MaryPaz was founded in Seville in 1972 thanks to businessman Ángel Aguaded and, currently, the company has more than 46 years' experience in the sector and more than 200 points of sale throughout the world, which has turned it into the leading footwear brand for many women. The three pillars that defined the MaryPaz stores are: design, variety and accessibility of all of its products.
Each season, the MaryPaz store of Ondara launches new products to bring them into line with current trends, and these products are ankle boots, boots, leather shoes, flat shoes, court shoes, high heels, trainers, heeled sandals and ballet pumps. In addition, it offers different models of platforms depending on their height, as well as different types of shoes depending on the type of heel you want: flat, low, medium, high or very high.
Among the 1000 plus products that MaryPaz launches onto the market every season, you can find shoulder bags and handbags, so you can wear them and shine every time you attend a special celebration en Ondara or, simply to go to work or your favourite place of leisure with a comfortable yet functional bag.