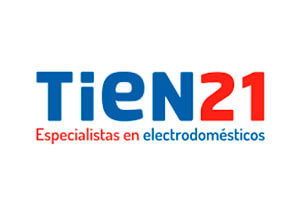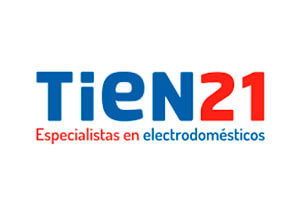 Category

Shops

Activity

Household appliances

Location

Planta baja

Telephone

966 476 677

Web

Visit page

Code

B28
Tien 21 Portal de la Marina
Tien21 is the shop specialising in household appliances that you will find at Portal de la Marina Shopping Centre in Ondara. In this store you have a wide range of technological products for the home available to you, both in terms of large household appliances and small ones, equally or more important for our day to day lives.
When the warm weather comes and the sun is beaming, we remember that we should have installed air conditioning at home, but we never remember in time. If this is you, at the Tien21 store in Ondara you will be able to find offers of cold and hot air conditioning units all year round and with the guarantee that an installation team will come to your home and get it working for you.
In addition, at the Tien21 store you will also be able to find other household appliances including dishwashers, washing machines, dryers, fridges, microwaves, chest freezers, flat screen televisions and high resolution televisions, and a wide range of small household appliacnes such as irons, toasters, coffee machines, mixers, sound towers, etc.
In this Tien21 store at Portal de la Marina Shopping Centre in Ondara you will also find a wide range of electronic devices for cooking such as cookers, kitchen scales, fryers, mini-ovens, griddles, water filter jugs and purifiers, barbecues, kitchen robots and grills. There are also other items such as hairdryers, hair straighteners, hair clippers, epilators, electric shavers, barber tools, accessories for shavers, electric toothbrushes, oral health centres, blood pressure monitors, massagers or humidifiers, among many other products.
Still never heard of us? Come to Tien21 at your shopping centre in Ondara, and enjoy a day of shopping!