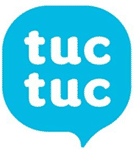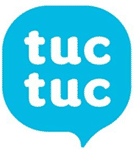 Category

Kids

Activity

Children's fashion

Location

Planta primera

Telephone

966 477 475

Web

Visit page

Code

A45
Tuc tuc Portal de la Marina
Are you looking for children's clothing in Ondara? Precisely at Portal de la Marina Shopping Centre in Ondara, you will be able to find the Tuctuc store, specialising in selling Clothing for babies and children from 0 to 16 years, with a high quality in all of the products they sell and at some of the most affordable prices in the market of children's clothing for boys and girls.
At the Tuctuc store in Ondara you will be able to find clothing for newborns such as romper suits, sets and all-in-ones, bodies, pyjamas and snowsuits, tracksuits, dresses and skirts, leggings, leotards and socks, coats and jackets, jumpers and hoodies, t-shirts and shirts, trousers and shorts, sports shoes and booties. All of this, of course, adapted for newborns, so they are made with premium quality and anti-allergenic materials so there are no problems when it comes to dressing them. These same categories of newborn clothing can also be found in baby boy and baby girl clothing, and for boys and girls from the age of 3 to 14 years.
In addition, at the Tuctuc store at Portal de la Marina Shopping Centre in Ondara you will also be able to find a wide range of childcare products such as changing bags, pram bags, umbrellas, bags for buggies, twin bags, rucksacks and suitcases, backpack changing bags, children's backpacks or travel suitcases. You will also be able to find home furnishings such as cot duvets, cot duvet covers, cot mattresses, cot sheets, sleeping bags or cot protectors.