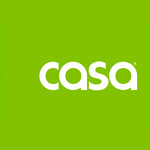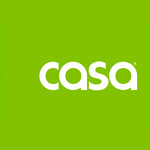 Category

Home

Activity

Home and decoration

Location

Planta baja

Telephone

965616635

Web

Visit page

Code

B25
Casa Portal de la Marina
A CASA store is located inside Portal de la Marina Shopping Centre in Ondara and in it customers will be able to buy products related to home decor both for inside and outside, since there is a wide range of products for the garden or for outdoor spaces in general.
CASA is a store belonging to the chain of the same name and was founded in 1971 in Belgium. Since then it hasn't stopped growing and has expanded across a multitude of countries throughout the world, providing jobs to many people and ensuring houses are better decorated thanks to the products you will be able to find inside this CASA store in Ondara.
Its main aim is to make its customers' lives much more comfortable, with products created and designed so they are ergonomic, comfortable and, of course, so they look good in the general set up of any house. In this way, the customer will be able to access products such as silver cutlery, crockery, make-up bags, toothbrush holders, organisers with a mirror, soap dishes, towel rails, soap dispensers or bathroom mats.
Among the lines at the CASA store at Portal de la Marina Shopping Centre in Ondara you will also find other products like bathroom textiles, bathroom accessories, beauty products, mirrors and bathroom furniture, products for organising and cleaning, items for decoration, DIY items, kitchen utensils, as well as forks, spoons or knives for eating and drinking always with style. Visit us at Portal de la Marina Shopping Centre and discover all of the services we can offer you!