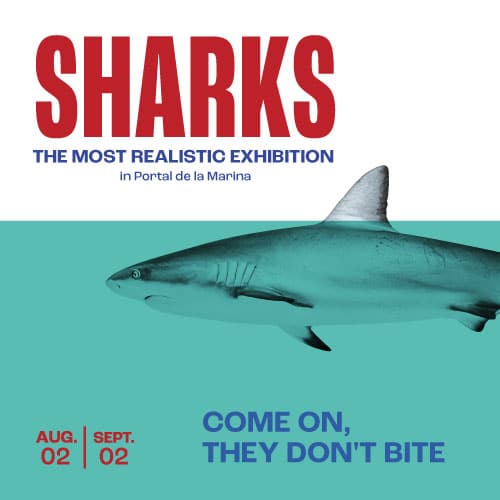 The villain of many films such as Jaws, Finding Nemo, Shark Tale and Sharknado arrives at Portal de la Marina.
Come and discover our free shark exhibition.  A replica of the feared giant white shark, 6 showcases with jaws, fossils and shark specimens and a showcase with the teeth of the great Megalodon.
Do you want to come? From August 2 to September 2 on the ground floor of Portal de la Marina.
You will be able to see several shark specimens up close.
And what's more, you can win a prize with our winning moments. 
We're waiting for you!