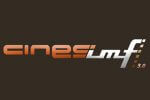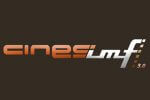 Category

Leisure and culture

Activity

Cinema

Location

Planta primera

Telephone

966 477 464

Web

Visit page

Code

Cinema
Cines Mediterráneo IMF Portal de la Marina
Not sure what to do for a fun and entertaining afternoon with your loved ones? Do you fancy an afternoon of cinema in Ondara? Then you have to come to Cines Mediterráneo at Portal de la Marina Shopping Centre in Ondara, where you will find the best cinema screens in the area and you will also be comfortable while you watch your favourite film with a good bowl of popcorn and a nice cool drink.
In addition, at Cines Mediterráneo they give you the possibility of going for a reduced price two days of the week: Mondays and Wednesdays, when they hold the "Audience Day", which leaves the tickets cheaper so that they are affordable for everyone, whether they are lovers of the seventh art or not.
At Cines Mediterráneo you will also be able to enjoy other facilities that will make your time there even more pleasant. This way, you will be able to leave your car in the Shopping Centre car park and, once in the screen, you will be able to enjoy the bi-amplified sound in screens 6 and 7, and DOLBY digital sound in all of them, which will make your experience complete. In terms of the visuals, Cines Mediterráneo in Ondara are equipped with a system of 3D digital projection for a unique experience.
In addition, the seats have double arm rests and there is a wide space between the rows so that you are always comfortable, even if you are very tall. And, of course, you will regularly be able to find offers and discounts on your packs of popcorn + drinks so they work out cheaper and you can be in the cinema as if you were at home which, ultimately, is what it's all about.
Enjoy the cinema at Portal de la Marina and take advantage of all of the services that we offer you!