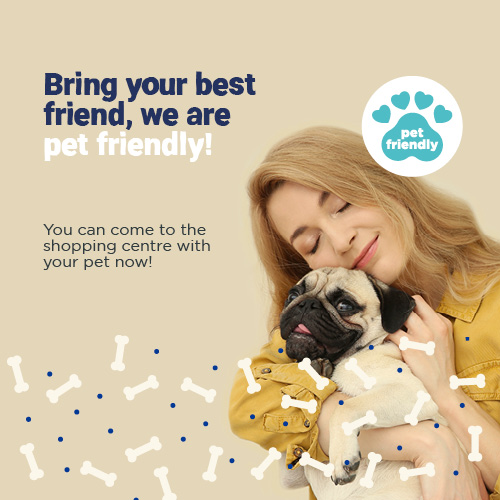 Bring your best friend, we are pet friendly! You can come to the shopping centre with your pet now!

You asked for it and we made it.
We are Pet Friendly! We have set up all the necessary services so that the animals in the shopping centre can feel like home, and we have established some rules to live all together without fighting like cats and dogs.
Come with your pet and we will welcome you at Portal de la Marina with the same enthusiasm as your dog does when you arrive home.
Find out all the rules and help us to live together. We'll have a great time all together!