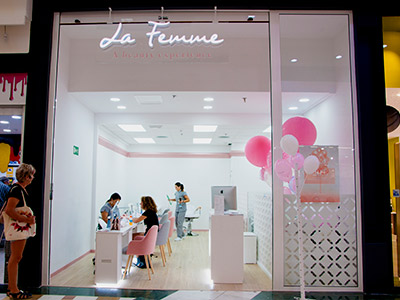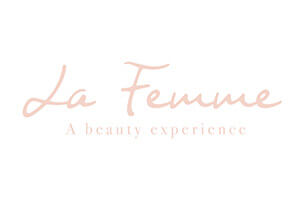 Category

Beauty

Activity

Facial hair removal

Location

Planta baja

Telephone

617722586

Web

Visit page

Code

B69
La Femme Portal de la Marina
Are you looking for a facial hair removal store in Ondara? You're in luck, because one of the stores which is located in Portal de la Marina Shopping Centre in Ondara is La Femme, a well known beauty centre which specialises in facial hair removal using threading, eyelash extensions, design and reconstruction of eyebrows in 3D as well as manicure and pedicure services.
The good thing about having a store like La Femme is that you know the service is fully personalised, given that this is carried out one to one with the team of professionals who are working in La Femme and who have many years of professional experience and, therefore, know what they have to do and when they have to do it.
And what is more important than beauty. At La Femme in Ondara they know it well, and that's why all of their treatments are carried out with 100% personalisation, talking with customers about what they want done on their hands, or how they want the hair removal on their eyebrows to be done. Ultimately, the customer's opinion is the most important thing of all, since it is their image and, that's why, at La Femme the service is exquisite.
In the space belonging to La Femme at Portal de la Marina Shopping Centre in Ondara they ensure customers experience and feel that shining better is only a question of deciding to do so. For this reason, they make customers feel very at ease both when they are carrying out the treatment and when they are waiting to be dealt with. Indeed, it is a comprehensive process from the moment you enter La Femme to the moment you leave, but, it's true that when you leave, it's always with a smile on your face and improved wrinkles.