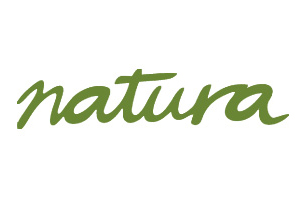 Category

Shops

Activity

Gifts and decoration

Location

Planta baja

Telephone

672 734 736

Web

Visit page

Code

B7
Natura Portal de la Marina
If you are looking for an original clothing store in Ondara, you have to come to Portal de la Marina Shopping Centre in Ondara, where you will find a Natura store, specialising in alternative fashion, with new approaches that will enable you to dress in a special way and feel like you've never felt before.
At the Natura store in Ondara they are fully committed to their manifesto. This says that everything they do, they do do get the world to smile, gathering together influences from everywhere, especially from India, Africa and Central America, but with the Mediterranean running through its veins, given it is a company founded in Barcelona. In addition, it is a company which is committed to its surroundings and which is why they regularly carry out various charity initiatives.
At this Natura store at Portal de la Marina Shopping Centre in Ondara you will be able to find clothing such as jackets, jumpers and cardigans, shirts and blouses, t-shirts, trousers, skirts and dresses, but also accessories including foulards and scarves, costume jewellery, necklaces, bracelets, rings, earrings, bags and toiletries bags and shoes. And they don't neglect products for the home like kitchen products, various decorations, lamps, candles, frames and products for the bathroom.
Furthermore, they are aware of peoples' well-being, it's important that they travel to feel good, and fruit of this idea are the products for travellers, such as masks, document holders, labels, rucksacks, bags and many more items that you will find in your Natura store in Ondara.
Come to Portal de la Marina Shopping Centre and discover all of the services we have for you!