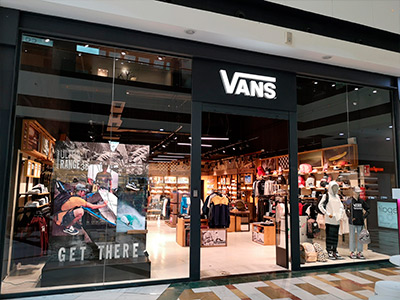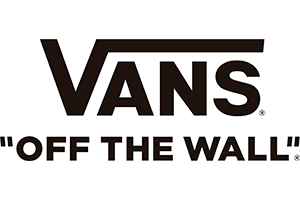 Category

Fashion and accessories

Activity

Fashion

Location

Planta baja

Telephone

966 477 483

Web

Visit page

Code

B-55
Vans Portal de la Marina
The most rebellious trainers have their own name: Vans, and there is a Vans store located at Portal de la Marina Shopping Centre in Ondara, where younger customers will be able to find all of the Vans trainer collection, from the most classic models to the most original and modern of the latest collections launched by this Dutch trainer brand.
Although Vans was founded in the beginning with the single idea of selling trainers for young people, the brand and company have in fact, over the years, evolved with the market and now you will also be able to find in the Vans store in Ondara very original items of clothing and with the brand's label, to give yourself that younger look that you've been looking for and weren't able to find until you discovered the Vans universe.
So, in this store you will be able to find Berle Pro trainers, Berle Pico Elijah pocket t-shirt, Primary Check Era shoes, t-shirt with logo on the left hand side of the chest, Old Skool trainers, Colourblock t-shirt, Checkerboard slip on trainers, Sk8-hi trainers, cushioned Era trainers in a mix of materials, Checker Co short sleeved t-shirt, Versa hoodie, Coming Up Roses short sleeved t-shirt, Authentic Mix Checker trainers or Whitford caps with adjustable strap at the back, among many other products.
For women there is also a wide range of products, from the Native collection inspired by skating and including a long sleeved top, California Native Era trainers, California Native jogging bottoms or California Native sleeveless ribbed t-shirts to accessories such as bags and backpacks, hats and caps, sunglasses, socks, wallets and keyrings and original laces for their trainers.
Still never heard of us? Discover our Vans store in Ondara and discover all of the services that we offer you at Portal de la Marina.