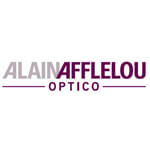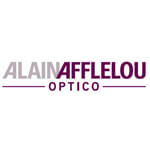 Alain Afflelou Portal de la Marina
If you are looking for somewhere to buy prescription glasses, you can look in our store directory of Portal de la Marina Shopping Centre in Ondara, where you will find Alain Afflelou opticians, a shop specialising in glasses to improve vision, sunglasses, contact lenses and offers that are always spectacular and designed to surprise customers and help them to save a lot of money.
The Alain Afflelou stores were founded in 1972 in Bordeaux, France, and by 2009 they had already opened more than 1000 opticians around the world, which has made them one of the main stores selling prescription glasses on the planet, so it is a real honour to have one of their stores inside Portal de la Marina Shopping Centre in Ondara .
At Alain Afflelou in Ondara you will be able to find sunglasses for women and men, where you can choose the frame with the colour and shape you like and you can request polarised lenses in your prescription sunglasses so the sun doesn't damage your eyes. At Alain Afflelou opticians you will be able to find well known brands such as Ray-Ban, Arnette, Carrera, Polaroid and many more.
In terms of prescription glasses, you will also find a wide variety, and the professionals who work in the Alain Afflelou store in Ondara will be able to advise you on the best prescription glasses for you depending on your face shape and the shape of your eyes, since there are multiple combinations. These include prescription glasses with metal frames, prescription glasses with acetate frames, prescription glasses with combined frames, and even glasses with progressive lenses.
Come to Alain Afflelou and enjoy the multiple offers that are always available so your glasses are cheaper and you always have a smile on your face.