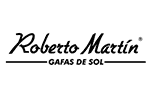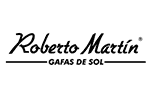 Category

Fashion and accessories

Activity

Sunglasses

Location

Planta primera

Telephone

966 477 420

Web

Visit page

Code

A37
Roberto Martin Portal de la Marina
Roberto Martín is a shop which specialises in selling sunglasses which can be found located in Portal de la Marina Shopping Centre in Ondara. In it you will be able to find the ideal glasses, especially for those people who are looking for high quality sunglasses to protect their eyes, given its importance and it is something which is fundamental for customers who visit the Roberto Martín store.
In the Roberto Martín store in Ondara you will be able to find sunglasses from different brands who are leaders in their sector, such as Oakley, Arnette, Carrera, Polo Ralph Lauren, Vogue or Emporio Armani. Not only this, they are also official distributors of the brand, Ray Ban, so you will be able to find the Ray Ban models Clubmaster, Ray Ban Round Metal, Ray Ban Clubround, Ray Ban Aviator or Ray Ban Erika, and many more.
Of course, let's not forget the Roberto line, which has almost 1000 models of sunglasses for all tastes and budgets, they offer a very wide range of models at very affordable prices, which is a delight for those who love sunglasses.
In addition to finding sunglasses for men, sunglasses for women, sports sunglasses, luxury sunglasses, you will also be able to find children's sunglasses since the protection of little ones' eyes is equally, if not more, important that that of adults given they are exposed to the sun for longer and they still don't have as much protection as adults.
Are you considering buying yourself some new sunglasses? Don't think any more about it and visit all of the shops at our shopping centre!