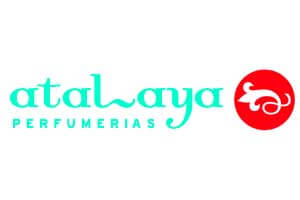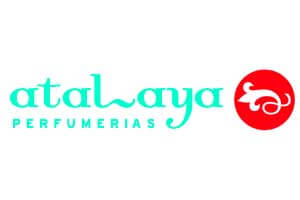 Atalaya Portal de la Marina
Are you looking for a special perfume in Ondara? At the Atalaya perfumery located at Portal de la Marina Shopping Centre in Ondara, you will be able to find a wide selection of perfumes, fragrances and colognes to fully meet your needs and so you leave the store with the satisfaction of having bought what you really wanted to buy.
Atalaya was founded in 1989, and it currently has more than 35 shops spread throughout Catalonia, and over this time its growth has been truly spectacular. At Atalaya they are specialists in perfumes, cosmetics and make-up of Spanish origin and are always trying to bring the latest trends of the sector to customers of this store atPortal de la Marina Shopping Centre in Ondara. Its most outstanding perfumery products are from the best international brands such as Chanel, Yves Saint Laurent, Loewe, Jean Paul Gaultier or Carolina Herrera, and Biotherm, Lancôme or Anna Möller in terms of the wide range of cosmetics products that you can also find in this special shop.
In the area of make-up, the Atalaya perfumery in Ondara also stands out for the high quality of the products that it sells and they are from big brands such as L'Oreal, Dior, Astor or Max Factor. But not only that, because at the Atalaya stores like the one you will find in Ondara, the presence of their own brand that they have developed also stands out, which is called DRN, giving customers the chance to buy it at a competitive price.
Finally, at the Atalaya store at Portal de la Marina Shopping Centre in Ondara they have a Perfumery Club with advantages applied to purchases made in physical stores.