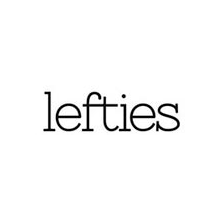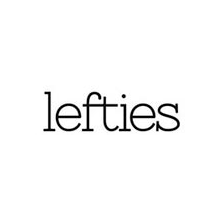 Category

Fashion and accessories

Activity

Fashion and accessories

Location

Planta baja

Web

Visit page

Code

B1B
Lefties Portal de la Marina
One of the fashion stores that Lefties has spread throughout Spain is located in Portal de la Marina Shopping Centre in Ondara and in it you will find a wide range of the trendiest fashion items at an affordable price. Lefties was founded in 1999 when the Inditex Group decided to create it to fill the gap that was in the sector at the time and, since then, they have opened more than 125 stores throughout Spain, like the one you can find in Ondara.
In this Lefties store the range of clothing is very varied and, above all, it is aimed at a young audience who likes to always keep up with the latest fashion trends but who, at the same time, doesn't like to spend too much money on buying it. This is the reason Lefties was founded: to offer clothing at a good price, but of an incredible quality for women, men and children.
In this store, Lefties of Ondara, women will be able to find a vast collection which includes shirts, t-shirts, trousers, coats, dresses, as well as all of the garments from the Denim collection, whose star products are denim items of all types, from jackets to shirts and jeans. In addition, women will be able to find a large range of footwear here with shoes, boots, ankle boots, sandals, ballet pumps, high heels, as well as many accessories including purses, sunglasses, hats and caps.
What men will find in the Lefties store at Portal de la Marina Shopping Centre in Ondara is along the same lines as women's clothing, adding knitwear, hoodies, jeans and shorts to this. Ultimately, make sure you come to the Lefties store if you want to renew yours or your loved ones' wardrobe since you also have clothing for children aged between 3 and 12 years.