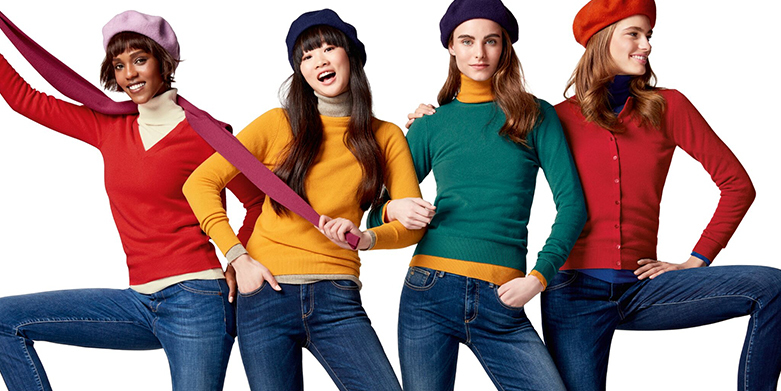 Category

Fashion and accessories

Activity

Fashion and accessories

Location

Planta baja

Telephone

966 477 433

Web

Visit page

Code

B54
United Colors of Benetton Portal de la Marina
One of the stores that United Colors of Benetton has opened throughout the world is located at Portal de la Marina Shopping Centre in Ondara, which is a real luxury for its customers, who can enjoy the clothing of a cutting edge brand like this one and which is usually found in the most important places within cities.
At this United Colors of Benetton store in Ondara you will always be able to enjoy the latest collection they have of launched of Benetton. Normally, these collections contain items of clothing that are versatile and perfect to mix, combining and opting for colour to give a touch of happiness and life to our clothing. In the range of women's clothing you will be able to find cutting edge garments such as jumpers and cardigans, patterned jackets, monochrome round necked jumpers made with 100% Italian fabrics, jackets and coats, blazers, trousers and skirts with a multitude of colours and patterns. In addition, you will also find shirts and blouses, flared or skinny jeans, as well as more comfortable clothing such as pyjamas from the Undercolors of Benetton brand.
In the case of fashionable men's clothing, at the United Colors de Benetton store at Portal de la Marina Shopping Centre in Ondara, you will also be able to find men's accessories such as laced shoes, sneakers, shawls, lightweight pashminas, bags, backpacks and leather belts, among many other products like cotton polo shirts, trousers and jeans or printed sweatshirts.
Come to your Benetton store in Ondara and take advantage of visiting our restaurants!