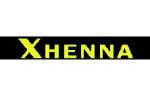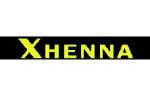 Category

Fashion and accessories

Activity

Footwear

Location

Planta primera

Telephone

966 477 454

Web

Visit page

Code

A68
Xhenna Portal de la Marina
If you are looking for good quality footwear you should check in the store directory of Portal de la Marina Shopping Centre in Ondara, where you will find the Xhenna store, specialising in the sale of footwear and where they always move with the trends of the market, with very competitive prices and high quality products which ensure their customers can always have a great service.
At this Xhenna store in Ondara you will be able to find footwear such as boots, wellies, cowboy boots, military boots, biker boots, ankle boots, sport boots, Californian boots, handmade Valencian footwear, Fallas footwear, work footwear, hiking footwear, safety footwear, Castilian shoes, flip-flops, trainers, large size trainers, flat sandals, canvas pumps, moccasins, deck shoes, insoles, beach footwear, sandals, sports sandals, shoes and sports shoes, and much more.
Every year Xhenna brings completely updated collections so that you can find your more personal style. The Xhenna brand stands out for having a range of shoes which capture all of the styles. Customers who go to the Xhenna store at Portal de la Marina Shopping Centre in Ondara will be able to find a range of shoes, always with a high quality, a current design and attractive prices.
Every season Xhenna offers all of its customers a wide range of shoes, which makes Xhenna a trusted shoe shop that customers go to with confidence knowing they will find the shoe they are looking for and always of a high quality.